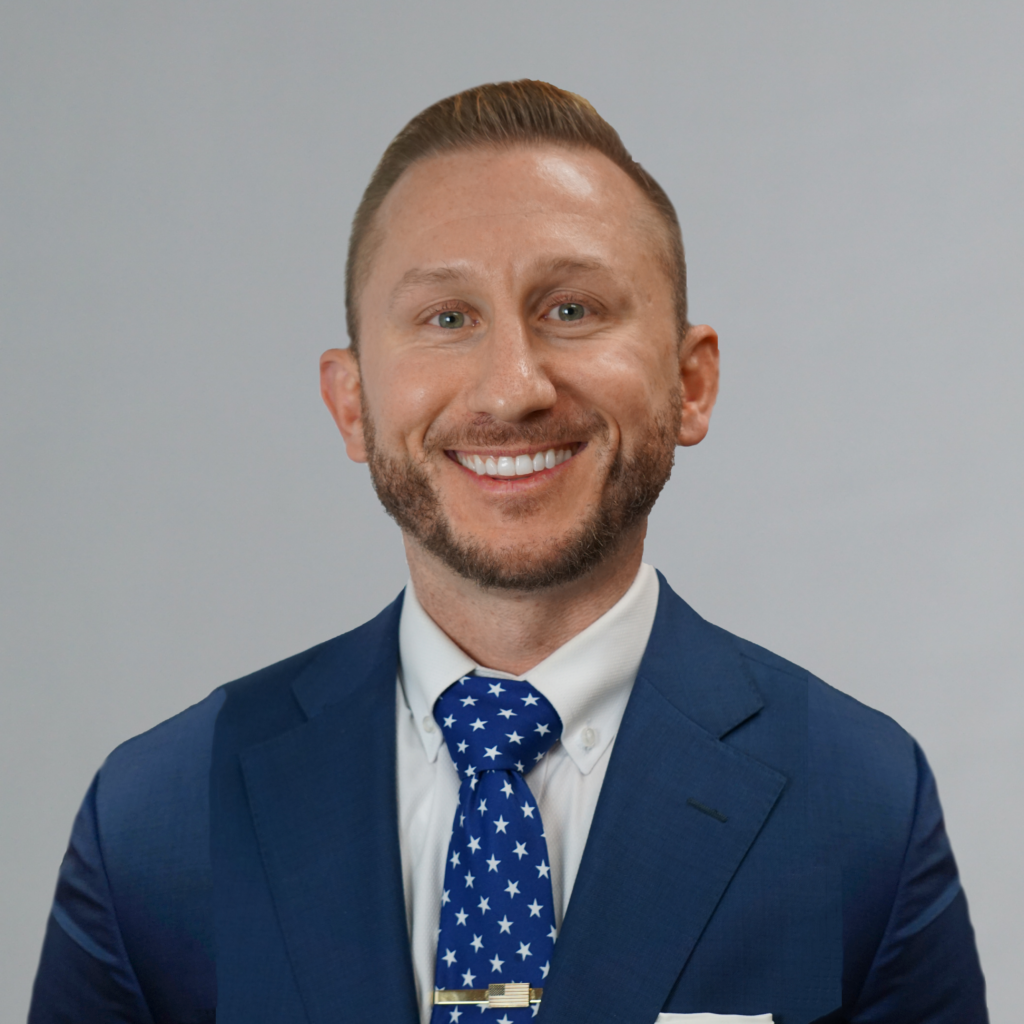 "Aim for perfection, and you'll achieve excellence in pursuit. "
Email: jhall@toughlawfirm.net
Phone: 281-681-0808
Jeremy Hall was born April 18, 1984, in Fairfax, Virginia to David and Lisa Hall. Jeremy grew up in Houston, Texas, attending Houston's First Baptist Church. Jeremy earned a B.A. in Political Science from The George Washington University ('06) while playing NCAA Division I Baseball and a J.D. from The University of Pennsylvania Law School ('09) with a Certificate in Business and Public Policy from The Wharton School at UPenn ('09). Jeremy returned to The Woodlands, Texas in 2009 and became licensed to practice law in New York & Texas in 2010. As a startup entrepreneur, he created a sports agency, Optimo Sports Group in 2012 and private law practice, The Hall Law Firm in 2013.
Jeremy was called to serve as the Executive Director of The Abundant Harvest, a local nonprofit food pantry in 2019. He GC'd construction of a commercial kitchen, equipping an 8,000 SF warehouse with state-of-the-art technology and security. The pantry fed more than eight hundred families a week during the pandemic. In 2020 The Abundant Harvest gave away more than a million pounds of food, exceeding all prior years combined and generating funding to purchase the property for the pantry a year ahead of schedule.
Jeremy married his lovely wife Ruby in 2020 and the Halls welcomed their first child, Remy Grace the following year. They live with their Corgi, Asher in Legends Trace where Jeremy serves on the HOA Board. Jeremy loves to lift, run, swim, practice yoga, roll jiu-jitsu, golf, snowboard, wakeboard, watch MMA, play table tennis, and travel – having visited Austria, Denmark, Germany, Jamaica, Japan, The Netherlands, Poland, Spain, Switzerland, and The Ukraine.