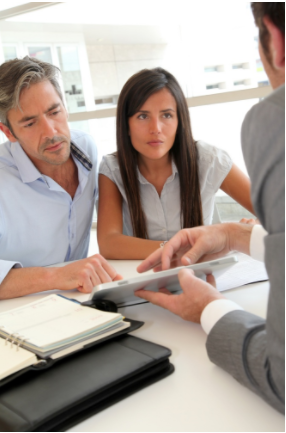 Real estate transactions and a lawyer must go hand-in-hand. This is because the transactions involve complexities, such as special practices and challenges, usually absent from other transactions.
A real estate purchase may be the most significant transaction you will ever make. As such, counsel from a real estate transaction lawyer is indispensable.
Home Purchase
Sellers enter into brokerage contracts with real estate agents. Once sellers discover potential buyers, negotiations commence through brokers who act as intermediaries. Buyer and seller then enter into formal written contracts or agreements.
Buyers then seek financing, and they commission a title search to satisfy themselves and their lenders. Finally, properties change hands, with sellers receiving agreed purchase prices as bargained for in contracts.
This appears simple. However, without legal counsel, consequences are bound to be more disastrous than making unwise stock investments or purchasing automobiles that turn out into lemons.
Avoiding Unclear or Vague Terms
Realtors often resort to standard forms to cover every eventuality. A lawyer will help you avoid common problems arising during a real estate sale or purchase transaction. They will do this through drawing agreements covering every conceivable legal matter.
Lack of such an agreement means paying a brokerage commission irrespective of the deal falling through; you might pay brokerage commissions more than once. A lawyer will enlighten you about multiple listings and negotiate realtor rights should the seller withdraw a property from the market or fail to deliver a marketable title.
A real estate transactions lawyer will guide you with respect to your brokerage agreement. Should this agreement consist of a standard form, the lawyer will explain its contents and have it revised if you are not satisfied. Finally, your attorney ensures proper signature appending.
The Purchasing Agreement
This is a critical real estate transactional document. Despite standard printed forms being the norm, a lawyer will explain the contents of the form while making changes that reflect buyer or seller desires. Issues demanding clarity include if a property has undergone lawful alterations and additions, and whether contemplated changes are lawful.
Another issue is the legal implications when a buyer hires specialists to inspect a property and issues are discovered — evidence of lead-based paint, radon, termites, hazardous waste or asbestos, for example.
Down payment modalities raise pertinent concerns. These include what happens to down payments when deals fall through, the lawyer holding down payments in escrow, mode of payment, and whether deal closure rests on buyer financing.
Should a buyer finance the home purchase through a mortgage, the purchase agreement should contain precise wording stipulating that closure rests on the buyer obtaining finance commitment from a mortgage lending institution.
In real estate transactions, brokers serve sellers, and buyers seek lenders. Both want closure to be paid. None will provide requisite legal counsel. As such, contact a local real estate transactions lawyer to make sure someone is in your corner during this complex but critical process.